Expect so much more from your website.
A user-friendly website is the standard.
Designing your website to look great across all devices is a must.
This is only the starting point.
The key to success is conversion.
Your website should compel users to take action on the information you provide.
WHY Choose ThorMarketing?
20+ Years in Business
A FEW WORDS ABOUT OUR BUSINESS
Affordable Small Business Web Design, Hosting, Domain Services & Marketing
We provide Affordable Web Design and Hosting with an emphasis on making sure your message has MAXIMUM impact on your website visitors. Today's websites should be built with responsive design. It's likely that over 60% of your website visitors are viewing your site from their mobile device.
If your website was built more than a couple years ago, it's likely you'll benefit from a new, responsive website. Contact us today for more information!
ThorMarketing (TM) Builds Responsive Websites, Responsive Websites adapt to whatever size screen lands on the website so the website will look and be professionally presented on an iPhone 3g all the way to a 70" TV or projector, this also is beneficial for when we begin doing marketing for the company as Google indexes responsive websites higher than those that are not. Plus with more and more people Googling from a Phone or Tablet Responsive Websites are easier to read which helps your eye health by not straining to read something on a poorly designed website.
I am a One Person Agency meaning I do all of the work from Registering the Name (in both names), Pointing it to my SECURED Servers (SSL Certificate Free for ALL WORDPRESS Clients), then we sit down and discuss your wants and needs which differ, then I lay out my concept based on OUR discussion, I await your respectful feedback and make the changes needed (contract explains this) once you are satisfied we launch it and begin the marketing of the release if marketing was added during our steps above. See this Page The Process in How I Work
In a nutshell I am extremely experienced, passionate about what I do and I learn as much as possible on a weekly basis to better help my clients. This is why I will only build on my own servers and will not even entertain the idea of using servers elsewhere - integrity, security, honesty is what I give you along with 20+ years experience all self taught in helping my clients grow each year. If you like the sound of this and would like to move forward please use this form to touch base with me.
If you are interested but not ready just yet be sure to bookmark my page and give my social media a follow (i don't post a lot for me but I do for my social media clients).

Prior to any of the steps taken below of course we meet and discuss the cost of everything, I am sure my pricing package is unbeatable with the exception of it being free which I can't and will not compete with.
All of my sites are built on MY Servers, no exception.
Domain Name - This is your business name but it needs to be short and roll off the tongue easily so it is easily remembers - there are tons of Top Level Domains (TLD's) but I suggest if possible staying with the common ones - Dot Com, Dot Net, Dot Org, Dot Biz, Dot co, Dot Info.
Hosting - Server space for your business name above just like you have a physical business address this is the space where your domain name will live and receive email. It is also more secure than a physical address as it has encryption to stall hackers from accessing your sensitive documents.
This is the fun part (well actually it is all fun to me) This is where we meet and discuss your build out this is the actual design portion where you tell me your colors show me your logo (if you need one I have a guy who does it) show me some websites that closely represent what you need (no I will not mimic it it just gives me an idea) then we go over the site colors, the flow (navigation menu) the font size, type, color - all the way down to the type of menu (navigation) system you want if you want something out of the ordinary.
After this meeting I go put it all together, usually about 10-15 days for a standard 7 page site and we meet again to discuss the final push!
Step 3 Go Live & Begin Marketing
Step 3 we pick a date to go live and then the marketing (if chosen) begins with keywords, SEO, checking out the competition, setting up Google Profiles, Social Media Profiles and so forth. Even if not buying marketing from me some basic SEO is performed during the site build.
Step 4 Maintenance & Updates
Step 4 is an on going set of maintenance that needs to be done about every 6 weeks to keep the site secure, we build on a database and they have to be cleaned/optimized on a regular basis. We use modules to perform certain aspects of the job and they need to be updated periodically as well, 90% of this is included in the required maintenance plan. This is more economical than having site hacked and rebuilt.
For a Limited TIME get 20% off of My Normal Prices!
Show the faces to make your project more trustworthy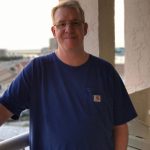 Owner - Clayton
Designer and Tech Support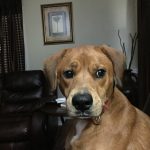 Sales Manager - Bella
All the Licks You Want! Close the Deal!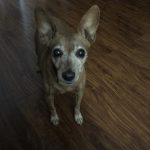 Billing Manager - Prancer
He Loves his Food & Treats!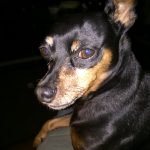 The Enforcer - Gizmo
He's as Big as he Thinks he is!
Happy Clients
Rachel B
https://therefugeranchmn.org/
Clayton is amazing to work with. He asked very good questions, gave us great recommendations & facilitated our needs in a very timely manner. He was easy to communicate with and very responsive. We are very pleased with the end product! You will not be disappointed.
Austen, Rex, Halee, James
My company has used Clayton for over 3 years.
He's prompt and helpful anytime its needed.
10/10 would definitely recommend.
Michael W.
https://OKautopartsMS.com
Google Review
Have used for several years now and I have received very good service.
Facebook Review
Recently had Clay do some work on our website and I was very impressed with the work that was done. He not only did great work but was also very creative. I had ideas of what I wanted but no specifics. I was not able to tell him exactly what I wanted done as I did not really know. After a few emails back and forth with me giving him a little information about what I was trying to accomplish he was able to translate that into a great looking website that was easy to navigate. To me there is a big difference between somebody that can build a website and somebody that can take a little information from a customer and turn that into something good looking and functional. to me it's like the difference between painting by numbers and being an artist. Clay is truly an artist at what he does. Thanks for the great work!! I look forward to the other plans that he has for us in the future.
Andy N
https://OKautopartsMS.com
I have used Clay and UswebworX for several different projects. Each and every time the task was performed with a level of professionalism and knowledge that was above and beyond my expectations. Thank you Clay
Lynda, Kevin, Marty
https://ArrowRemodeling.com
Clay updated my husband's business website and did a great job. We were very pleased. Easy to work with and stayed on top of the job to get completed timely.
Yes that is right Quad Pay! Along With the normal dual payment method of 50% down and final payment when live I will be offering a QUAD Payment Plan that is spread out over 4 months! This will all be explained in an upcoming Blog Post and added to my Terms of Service document!
Click Contact us Below and scroll to the bottom of the page it takes you to!