SEO Services
An SEO Individual That Delivers Results
SEO stands for 'Search Engine Optimization'. It's the practice of optimizing your web pages to make them reach a high position in the search results of Google or other search engines. SEO focuses on improving the rankings in the organic – aka non paid – search results. If you have a website and you want to get more traffic, it should be part of your marketing efforts.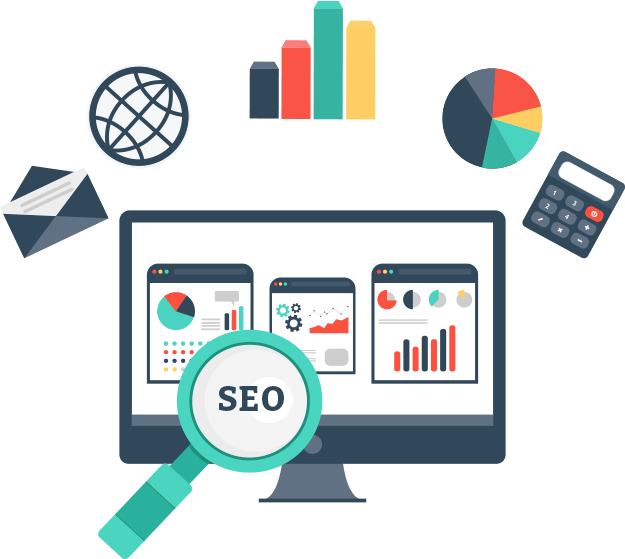 LOCAL SEO
Looking for More Local Business? Our Local SEO Service Is The Answer
Local SEO, on the contrary, is focused on ranking higher in your local area. Especially now, in the COVID-19 crisis, when people are trying to reach you more often online than offline, it's worth investing in it.
Holistic SEO
At US, we practice what we call 'holistic SEO'. This means that your primary goal should be to build and maintain the best possible website. Don't try to fool Google, but use a sustainable long-term strategy. Ranking will come automatically if your website is of extremely high quality. Google wants to get its users to the right place, as its mission is to index all the world's online information and make it universally accessible and useful.
SEO Competitor Analysis
Keyword competition is the level of difficulty involved in ranking for a certain keyword. In essence, it gives you a sense of how many web pages you need to beat to claim a top spot in search engine rankings.
What influences the competitiveness of a keyword? Its overall popularity and the level of competitiveness within the industry
What this means is that the days of using a basic keyword tool are over. You now have to take into account your entire competitive landscape to know just how difficult it would be to rank for a particular keyword.
A Website without Marketing?
THAT ATTRACTS!
No One!
Ignoring online marketing is like opening a business but not telling anyone!
Build something 100 people love, not something 1 million people kind of like.
Said by Brian Chesky, Co-Founder & CEO, Airbnb
In business almost 20 years and Do I wish I had the knowledge I have NOW that I had then? No I don't then I wouldn't have learned what I have learned to do for you what needs to be done!
Advertising has CHANGED it's not just about Billboards anymore! If they (clients) see a billboard but Google doesn't how much business do you think you'll get?
I have made plenty of mistakes in MARKETING in my years in business, now let my lessons learned from my mistakes guide your website to better rankings!
According to Google, "near me" searches doubled in the last year and have increased 15X since 2013.
Try it yourself, no matter where you are open a new tab and search for Website Designers Near Me or whatever your niche is and if you don't see your business please set up an Appointment with Me to Discuss How Marketing can be an Investment instead of another "dreaded bill".
Hurry! Sign up now and get a FREE Website Analysis Report!
Form is in the bottom left hand corner
Questions? Click Below To Set up an Appointment
Send Me an email and I will respond with an available consultation time.
Have any questions?
Please provide me with the questions you have below or submit your website with the question for a brief Consultation!
Marketing's job is never done. It's about perpetual motion. We must continue to innovate every day.